I'm crazy about my dogs and care very much about the medical care they receive. Dr. Singh and his staff are always professional, friendly, and most importantly, they treat my animals with the same love and respect they would treat their own. They take as much time as necessary to care for my pets and educate me. Dr. Singh believes in using the least invasive procedures as possible. I'm always confident that my dogs are getting the best care possible and I'm not being pushed into expensive unnecessary treatments. I truly feel like a valued client. Everyone at Animal Care Hospital remembers me and my pets by name. I know they care deeply about the animals they treat and love the work they do. We're a lucky community to have this top-notch vet clinic in our neighborhood. Thank you for all you do.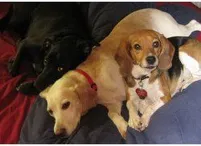 Amy, "Sophie, Enzo & Maranello"
---
Dr. Singh and his caring staff at Animal Care Hospital in Milwaukee have been wonderful caretakers for my four animals. From dealing with a tough case of feline diabetes to late-Sunday night phone calls after a medication overdose, Dr. Singh shows a commitment not only to high-level veterinary medicine but is also exceptionally dedicated to his clients and their humans. Everyone on his staff is very capable, friendly and goes to great lengths to be as helpful as possible. I can recommend Dr. Singh and his staff to anyone who is looking for a veterinarian.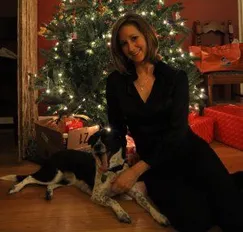 Laura, "Lucy, Skylar, Sampson, & BooBoo"
---
---
The entire staff here is very friendly & treat you & your pet with the utmost respect, kindness & consideration. They are very thorough in their exams & will help you understand what is happening with any health concerns your pet is experiencing. They also will follow up with you promptly about test results & checking on your pet if they had any procedures done there. We started out taking our cat Noel there for a second opinion in 2016 & wound up switching both our cats over to Dr. Amanda's care when we realized what we had been missing out on at our previous vet's office. Our cat Simone was diagnosed with kidney disease shortly after being seen by Dr. Amanda & she is now on the proper medications/treatments that have improved her quality of life & most likely extended her lifespan as a result. She is happier & healthier now than she probably had been in a few years. We can't thank Dr. Amanda enough for this gift. In addition to their thoroughness in care & treatment, they have the capability of running in-house lab work, they have their own x-ray equipment, and more. We highly recommend this vet clinic as they genuinely care about each & every pet they see, & they are simply excellent all the way around.
Jean & Simone
Dr. Singh, thanks for making my life easy when it comes to bringing Luke in to the see you! Although, I think he may have a crush! I am convinced it's a crush . . . or those treats are doggone divine! But how could any four-legged creature resist? In all seriousness, thanks for providing Luke and me the finest. most complete pet care available . . . with a lot of love. I have seen a lot of vets in the past and your genuine love and care is truly rare.
Jennifer & "Hershey"

Thanks to the Drs and professional staff at Animal Care Hospital. I feel like you all truly love what you do! Every time I come in to see you, both me and my kitten have had such a pleasant experience. Everyone is so friendly and knowledgeable--I'm really impressed! Ever since I moved to Milwaukee you have made me feel so welcome to the area and to your family.
Jack & "Jill"
---

Thanks Dr. Singh for your loving and professional care for our newest family member! We appreciate you and your staffs' genuine concern for all our pets for the past 10 years. We have always felt like we have been treated as part of the Animal Care Hospital family. Its so reassuring to know that we don't have to worry when we leave our dog for medical treatment or a boarding stay. Thank you so much!
The Johnson Family & "Magic"
---

I think the world of Dr. Singh . Not only does the dr and team at Animal Care Hospital provide the best veterinary care possible, but also unmatched personal service and of course lots of love! I trust you with my most precious posessions...and refer all my friends and family to Animal Care Hospital.

Thanks so much to all of you!
Maya, "Amor & Abrazo"
---

Dr. Singh has taken exemplary care of our family's pets for several years, and we have been extremely pleased with the caliber of care we have been provided. We always feel questions are welcome, and Dr. Singh spends whatever time is required to provide answers, whether we are in the office or just speaking on the telephone. Somehow Dr. Singh manages to remember our pets' strengths and weaknesses among all of her other patients. When one of our pets is ill, Dr. Singh makes every effort to calm our fears while treating our pet in a gentle loving manner.
Dr. Singh phoned our home on more than one occasion inquiring as to the condition of an ailing pet, indicating genuine caring and concern, as well as willingness to go above and beyond the call of duty.
We are extremely grateful to Dr. Singh for providing years of quality care to our beloved babies. Dr. Singh's loving and understanding way makes us feel we have found the best veterinarian and new friend.
The Yoshino Family, "Sushi & Miso"
---
Thanks for the great peace of mind when I bring Hershey in . . . I know he is always getting the most technically advanced treatment that veterinary medicine has to offer! Thanks so much . . . I trust my best friend in your hands! Thanks so much for all that you have done for us!

You guys are the best pet clinic in the area--really!

Steve & "Oreo"